Department News & Information
Now Hear This!
The James M. Slay Detachment  requests your attendance October 11–12, 2019.  Spouses are encouraged to attend! The Hyatt House West, Short Pump, 11800 West Broad Street, Richmond, VA 23233.
Cost for a hotel room is $94 per night with MCL card or valid active or retired military ID. Make reservations yourself, using Code: G-USMC, by calling the hotel directly at 1-804-360-7021 + 3 once connected.  For Special Requests or problems registering ask to speak with Ray Smith, Director of Sales OR
You can follow this link
https://www.hyatt.com/en-US/hotel/virginia/hyatt-houserichmond-west/ricxr
Cost for Conference itself is only $10.00 per person (seriously!) At this conference the Slay Detachment will NOT conduct an auction, and it will NOT host a Hospitality Suite, but you may "entertain" in your rooms.  Make check for $10 per person  payable to "James M. Slay Detachment, MCL" and mail it to: Paymaster, James M. Slay Detachment #329, MCL, P.O. Box 4561, Glen Allen, VA 23056-4561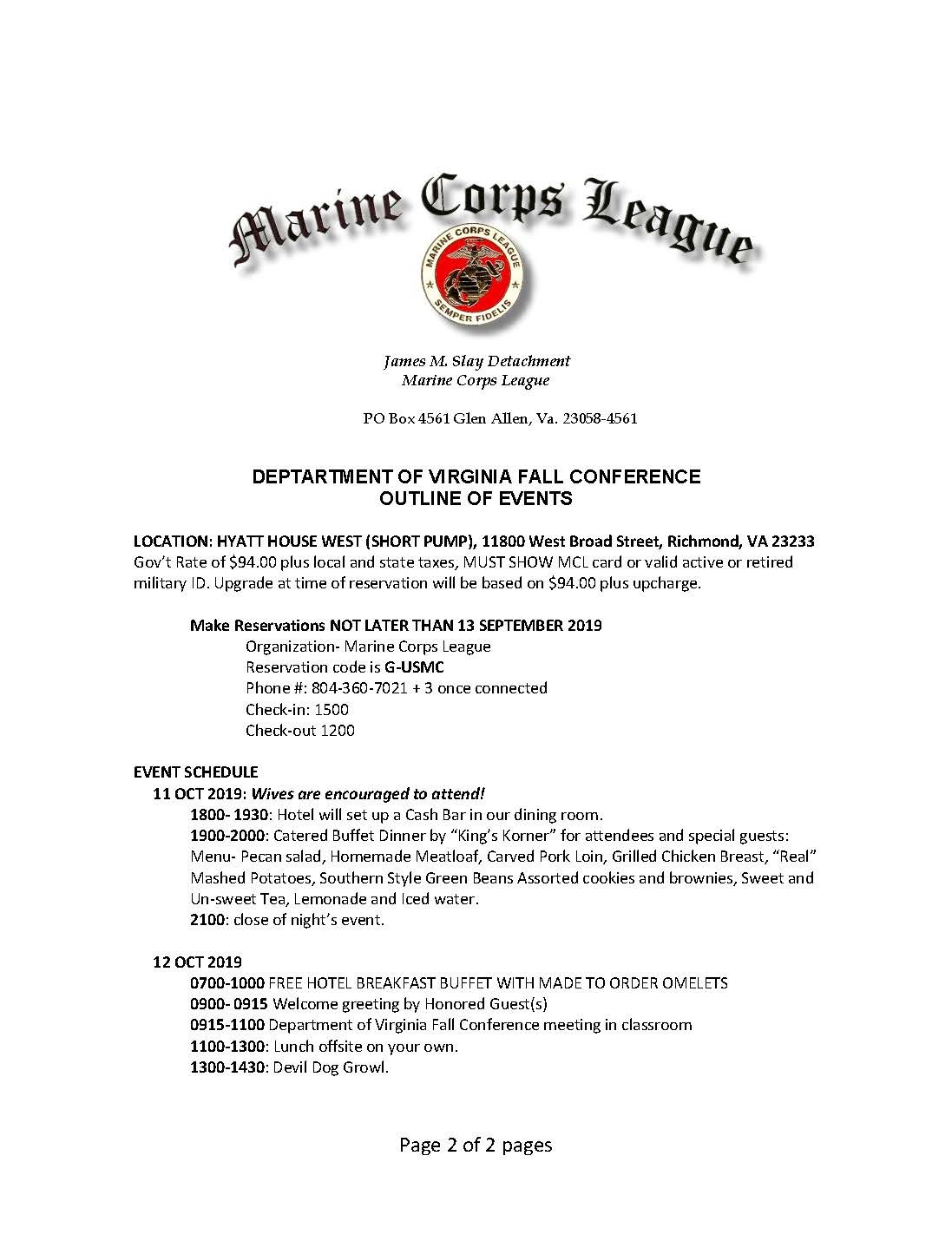 ---
Department of Virginia Calendar
To submit an event for the Department of Virginia Calendar, please email mclmideast@gmail.com.