New Information
Governor's Challenge to Prevent Suicide
Among Service Members, Veterans, and their Families in Virginia
In January 2019, Governor Northam committed Virginia to be one of the first seven states to implement the Governor's Suicide Prevention Challenge. The Challenge is a call to action for state and local communities to implement the United States Department of Veterans Affairs (VA) 2018-2028 National Strategy for the Prevention of Veteran Suicide and is guided by the United States Department of Veterans Affairs (VA) Veterans Health Administration (VHA) and the Department of Health and Human Services (HHS) Substance Abuse and Mental Health Services Administration (SAMHSA) . The aim of the National Strategy is to prevent suicide among Service Members, Veterans, and their Families (SMVF) using a comprehensive public health approach. The Virginia Governor's Challenge is co-led by the Secretary of Veterans and Defense Affairs, Carlos Hopkins, and the Secretary of Health and Human Resources, Dr. Daniel Carey, and has developed a strategic framework, which is currently being implemented state-wide.
GAMVC and Governors Challenge Suicide Awareness and Prevention Messages_2.28.2020
Notice from the Department Legislative Officer
The Department of Virginia Legislative page has been set up to keep you informed of upcoming veteran related legislation being considered by the Virginia General Assembly.  There are always numerous bills before the Assembly that aid Virginia veterans and their families. The Joint Leadership Council of Veteran Service Organizations (JLC) puts forth several bills annually that will benefit veterans and will be listed as part of the overall matrix of bills up for consideration.  I urge each of you to pay particular attention to the bills the JLC has recommended because the twenty-five veteran service organizations (VSO) that have requested these bills feel they are the most important bills. Each VSO has a representative on the JLC that vote on their bill recommendations.
I would encourage all Marine Corps League members to write or call their respective Virginia Delegate and Senator and ask for support for these legislative initiatives.  The one thing members of the legislature consider more than anything else is the wishes of their constituents. Your voices will be heard and numbers count.
The Virginia General Assembly convenes in January of each year and runs for 45 or 60 days.  During that time bills will be heard by both houses of the legislature. If money is required to be appropriated for a particular piece of legislation the bill will also be considered by the House Appropriations Committee and the Senate Finance Committee.  These are key committees that have a final say in whether a bill passes or not based on the money required as part of its enactment.
Semper Fi,
Jim Barrett
Legislative Officer and Past Commandant
Department of Virginia
Marine Corps League
Recent Developments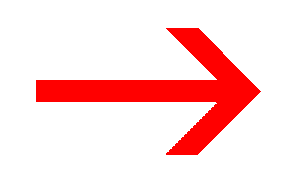 NEW: 2020 Bill Matrix Status
JLC 2019 Policy Initiatives_FINAL SUMMARY (1)
JLC-2019-01-Increase-to-State-Active-Duty-Pay
JLC-2019-02-TaxExemption-DisabledVeterans
JLC-2019-03-Electronic-Return-of-Voted-Ballots-by-Overseas-Military
JLC-2019-04-Personal-Property-Tax-Exemption-DisabledVeterans
JLC-2019-05-Free-Tuition-for-NatlGuard
JLC-2019-06-VMSDEP-Eligibility_Removing-Combat-Req
JLC-2019-07-PhasedIn-System-for-MilRetireePay
More information:
https://www.dvs.virginia.gov/dvs/joint-leadership-council-veterans-service-organizations-2